Starlit Fair Band Diamond

Good on you.
Aus recycelten und verantwortungsbewusst gewonnenen Materialien hergestellt.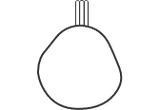 One at a time.
Keine Massenproduktion, jedes Schmuckstück ist auf Bestellung gefertigt.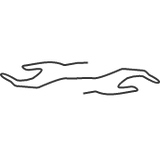 Made to last.
Zeitlose Handwerkskunst und Designs, die für die Ewigkeit gemacht sind.
The Fair Bands Collection is crafted from 14K solid Fairtrade-Gold sourced from certified mines in the South of Peru and responsibly sourced diamonds. Together with makers from Hamburg and Fairtrade, we want to help make mining gold safer and fairer. All jewelry is made-to-order and from mine to you, each gram of gold is transparently traced. Learn more here.
What is the material of our Fair Bands collection made of?
58.5% of the material is Fairtrade certified fine gold.
The remaining 41.5% consists of copper and recycled silver, which are sourced from RJC certified suppliers.

Ring Width 3 mm
Ring Thickness 1.5 mm
8x Diamond 0.003 ct (1 mm)
4x Diamond 0.005 ct (1.1 mm)
1x Diamond 0.008 ct (1.3 mm)
Weight approx 2.5g (size 56)

Please note that a cancellation or return of engraved jewelry is not possible after the order has been placed. Thank you for your understanding!
Top Ware und Top Kundenservice
Ein toller Ring, schön gefertigt und mit wundervoller Eleganz.