The Moon Tarot Card Kette

Good on you.
Aus recycelten und verantwortungsbewusst gewonnenen Materialien hergestellt.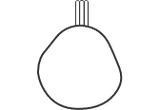 One at a time.
Keine Massenproduktion, jedes Schmuckstück ist auf Bestellung gefertigt.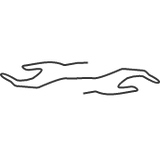 Made to last.
Zeitlose Handwerkskunst und Designs, die für die Ewigkeit gemacht sind.
Der Mond ruft dazu auf dem Unterbewusstsein Aufmerksamkeit zu schenken. Er steht für das Träumerische: Für alle Wünsche und Sehnsüchte, aber auch alle Ängste und Täuschungen. Er ruft dazu auf die Augen zu öffnen, um sich Ängsten zu stellen und Träume aktiv zu verfolgen, um ein glückliches Leben zu führen und nicht in Ängsten und Illusionen unterzugehen.
Die Tarotkarten werden mit eigens für die Kollektion entwickelten Produktionsschritten im "Used Look" hergestellt.
Anhänger 17 x 9 mm
Please visit this page to see all Tarot card options.
Tolles Geschenk
Die Kette soll ein unvergessliches Geschenk zum 30. Geburtstag meiner Tochter werden.
Besonders schöne Kette mit tollen Anhänger ☺️
Sehr schöne zarte Kette mit wundervollem Anhänger, sehr gute Qualität, ich bin super zufrieden!
Liebe sie!
Fällt etwas kleiner aus als erwartet, aber ist für mich umso perfekter. Sie sieht sehr hochwertig aus (nicht wie billiges Gold) und ich trage sie sehr gerne. 😊
The Moon Tarot Card Kette
Liebe die Kette
Richtig süss, schön gearbeitet, schnelle Lieferung.