Good on you.
Aus recycelten und verantwortungsbewusst gewonnenen Materialien hergestellt.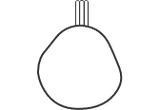 One at a time.
Keine Massenproduktion, jedes Schmuckstück ist auf Bestellung gefertigt.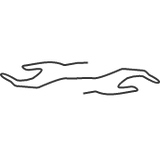 Made to last.
Zeitlose Handwerkskunst und Designs, die für die Ewigkeit gemacht sind.
This fine jewelry piece comes in recycled Gold Vermeil or 925 Silver. The minimal design puts a rounded twist on a classic simple ring. You can wear it as a statement ring or combined with your other stacking rings for daily wear. The ring is handcrafted and sent from our local goldsmiths straight to you!
Ring Height 1.6 - 5 mm
Sehr schöner Ring!
Zarter, hochwertiger und schöner Ring. Versand zuverlässig und das Warten lohnt sich!
Schön mit Abstrichen
Ein sehr schöner Ring, sieht sehr klassisch aus. Leider scheint mir die Vergoldung nicht so hochwertig und sieht aus als würde der Ring bei mehrfacher Nutzung schnell drunter leiden, auch Kratzer greifen die Beschichtung sehr schnell an. Also nicht vergleichbar mit massivem Edelmetall. Man muss mehr drauf aufpassen.
Leider enttaeuschend
Ich habe den Ring im Februar gekauft und mich erst total gefreut, sieht genauso aus wie auf dem Foto und ist sehr angenehm zu tragen. Mittlerweile ist der Ring an der schmalen unteren Haelfte schon komplett silber. Fuer fast 90€ habe ich eine bessere Qualitaet erwartet, echt schade!
Es tut uns sehr leid zu lesen, dass du mit deinem Schmuckstück nicht zufrieden bist und sich die Plattierung bereits löst! Das ist nach so kurzer Zeit gewiss unüblich.
Bei 925-Sterling Silber und 24 Karat Gold handelt es sich um Edelmetalle und damit von Natur aus weiche Materialien. Wir empfehlen besonders beim An- und Ablegen behutsam mit dem Schmuckstück umzugehen und unsere zugesandten Care Tips zu befolgen.
Gern möchten wir dein Schmuckstück reparieren!
Gern kannst du dich für eine Reparatur bequem hier durcklicken: https://stilnest.typeform.com/to/sHi9tYH8
Wir behalten deinen Eintrag und deine Einsendung im Blick - gerne kannst du dich melden, falls etwas nicht klappt!
Liebe Grüße,
dein stilnest-Team
Super schön
Super schöner Ring der sich angenehm tragen lässt. Versand war super schnell.
Super 👍🏻
Sehr schön gearbeiteter Schmuck zu einem fairen Preis!