Her Stories And Songs Kette

Good on you.
Aus recycelten und verantwortungsbewusst gewonnenen Materialien hergestellt.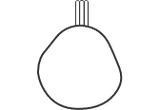 One at a time.
Keine Massenproduktion, jedes Schmuckstück ist auf Bestellung gefertigt.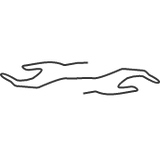 Made to last.
Zeitlose Handwerkskunst und Designs, die für die Ewigkeit gemacht sind.
Schnell und einfach
Die Lieferung kam sogar schneller an, als angenommen! Die Kette war schön verpackt und hat eine gute Qualität
Her Stories And Songs Kette
Dezente schicke Kette mit Geschichte
Die Kette war schneller da als gedacht, sie sieht sehr schlicht und edel aus. Die Farbe und auch die Länge der Kette sind für mich super und bei meinem Exemplar verrutscht der Verschluss auch nicht nach vorne. Habe auch schon einige Komplimente dafür bekommen. Auch die Geschichte hinter der Kette ist sehr berührend. Diese trage ich gerne mit.
Her Stories And Songs Kette
Zart und besonders
Diese Kette ist wunderschön, sehr zart und doch ein Hingucker. Ich trage sie sehr gerne und oft und bin schon häufig auf sie angesprochen worden.