Her Stories And Songs Kette - 14k Solid Gold Edition

Good on you.
Aus recycelten und verantwortungsbewusst gewonnenen Materialien hergestellt.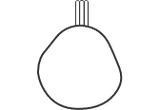 One at a time.
Keine Massenproduktion, jedes Schmuckstück ist auf Bestellung gefertigt.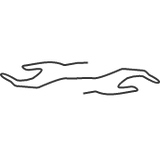 Made to last.
Zeitlose Handwerkskunst und Designs, die für die Ewigkeit gemacht sind.
Meine Oma war eine Träumerin und Geschichtenerzählerin. Sie lebte immer in einer Welt voller Geschichten und Märchen aus Büchern. Als ich ein Kind war, nahm sie mich mit ihren Geschichten auf Abenteuer mit und schaffte einen Zufluchtsort, voller Lieder und Wunder. Ich habe sie immer geliebt, und zu meiner Freude erzählten mir viele Leute im Laufe der Jahre, wie ähnlich ich ihr bin. Als sie starb, blieb auch ein anderer Teil von ihr bei mir: ihre Halskette. Es war ein Schmuckstück, das sie gekauft hat, als sie jung war und sie hat sie seitdem an jedem Tag ihres Lebens getragen. Sie trug sie, als ihre Kinder geboren wurden, als sie geheiratet haben und als sie mich zum ersten Mal sah. Jetzt habe ich sie immer bei mir, da ich die Kette auch jeden Tag trage, damit ich mit ihr meine eigenen Erinnerungen und Geschichten in meinem Herzen erschaffen kann. Diese Kollektion ist für alle, die in einer Welt der Träume und Geschichten leben. Mögen diese Stücke zu Eurer eigenen Geschichte werden, die ihr fortan erzählen könnt.
Anhängergröße 4.00 x 4.60 mm
Anhänger weite 1.26 mm
Wunderschönes Schmuckstück
Nach langer Überlegung (und Sparen) habe ich die Kette aus Echtgold bestellt und bin sehr begeistert. Schlicht, edel, zeitlos und passend zu jedem Outfit. Ich hoffe, dass die Kette mich sehr lange begleiten wird.
schönes Schmuckstück, schnelle Lieferung
Sehr kleine schlichte Kette. Wunderschön!