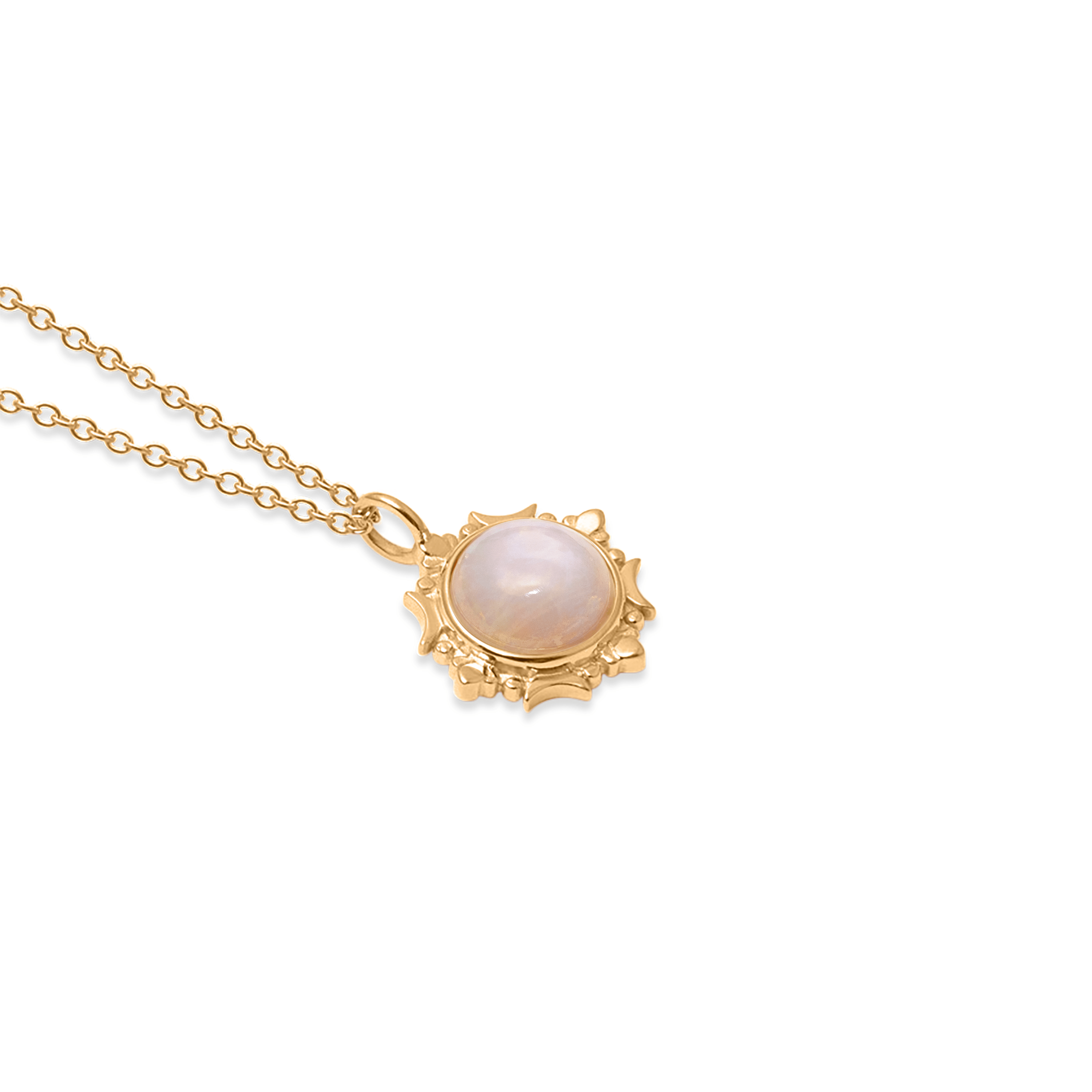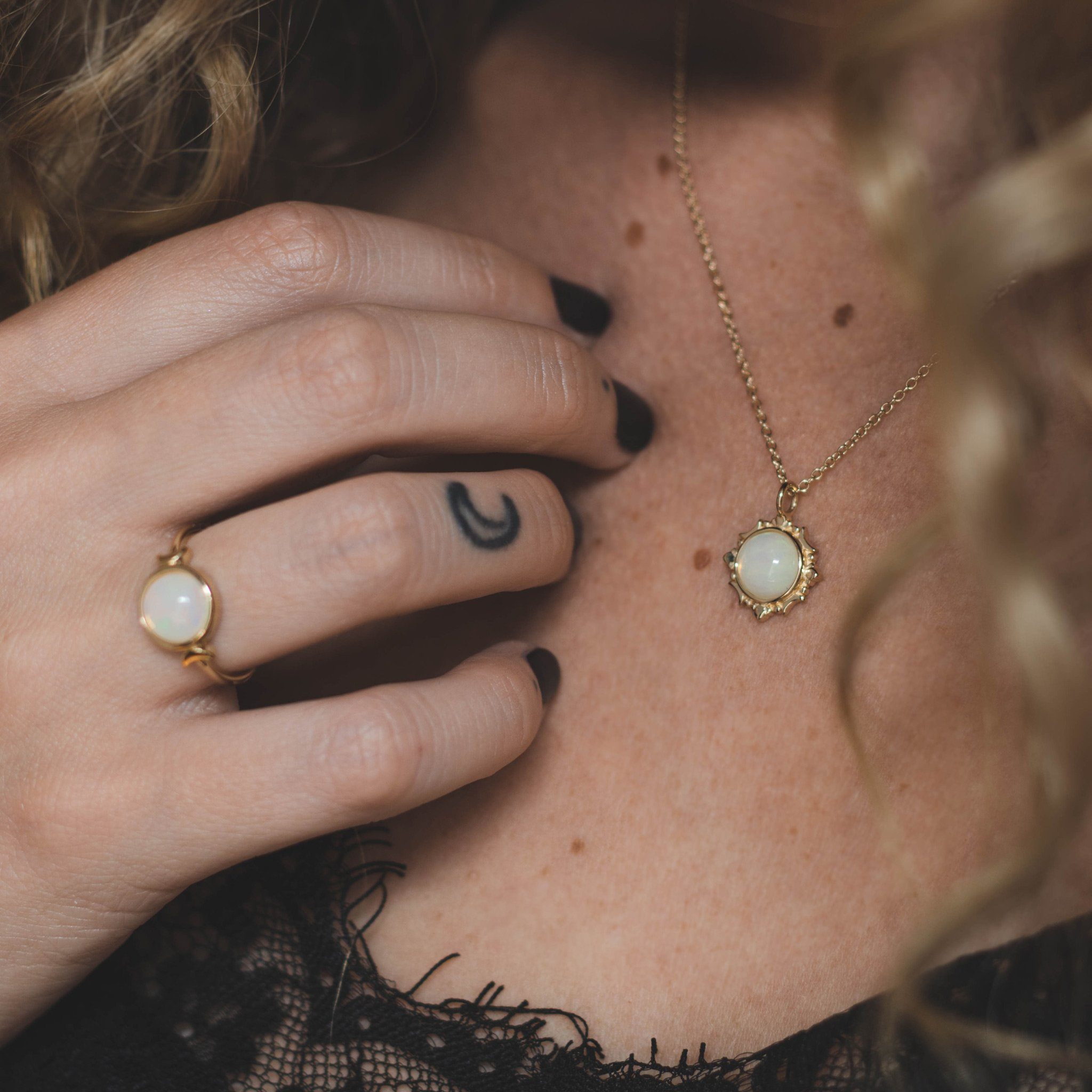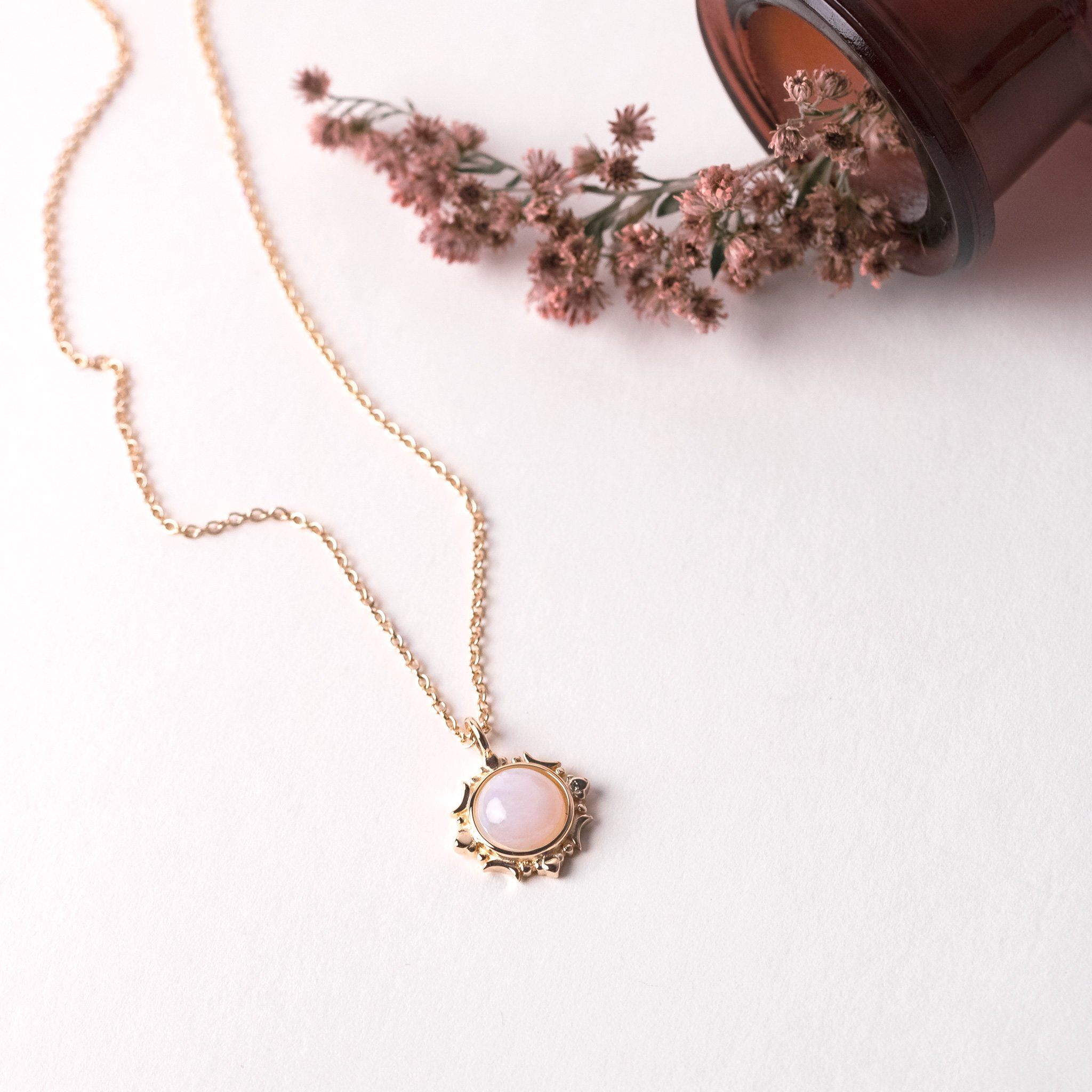 Magic Spell Necklace No.1 Opal
---
You can give us a little more time to handcraft your jewelry piece and want to save more?

Dimensions (BxHxT || ø) mm:
Steinø: 8.20mm, T: 1.60 H: 10.07

Everyone has wishes and dreams they would love to live. Thoughts that one hides, because other people would consider them foolish or weird. I've been so hard with myself in many situations of my life, because I was scared of what other people might think. I knew exactly that I know best, but I was still fearful of critics, judgemental looks and words. And I know that many people feel like that too sometimes. And for all of these people I now have a magical spell and it goes like this: Cunt it.'Cunt it' is an expression you use when you're about to make an unreasonable decision. It's similar to 'fuck it', but a little more suitable for the situation in which you stop giving a shit on other people's opinions and start listening to yourself. It should remind you that you are allowed to follow your intuition. You're not a stupid sheep, you're a human being with a inner voice. We don't only consist of security, reason and caution. We also consist of passion, fun and risk. Because sometimes we also need the unreasonable things to find ourselves again. Maybe sometimes unreasonable is reasonable. My collection is for people who like to go their own way and need a reminder then and now that it's absolutely okay and right to do so. So if you are about to go for something that you actually don't want, just grab this piece, take a deep breath and say: 'cunt it!'

Opal stones are sensitive. To make sure, they wont change their appereance, make sure to:keep them away from cremes, soaps, dishwashing detergent.keep them away from water.A common misconception is that opals should be regularly soaked in water to "do them some good". However, the stones absorb the water, change color and lose their fire.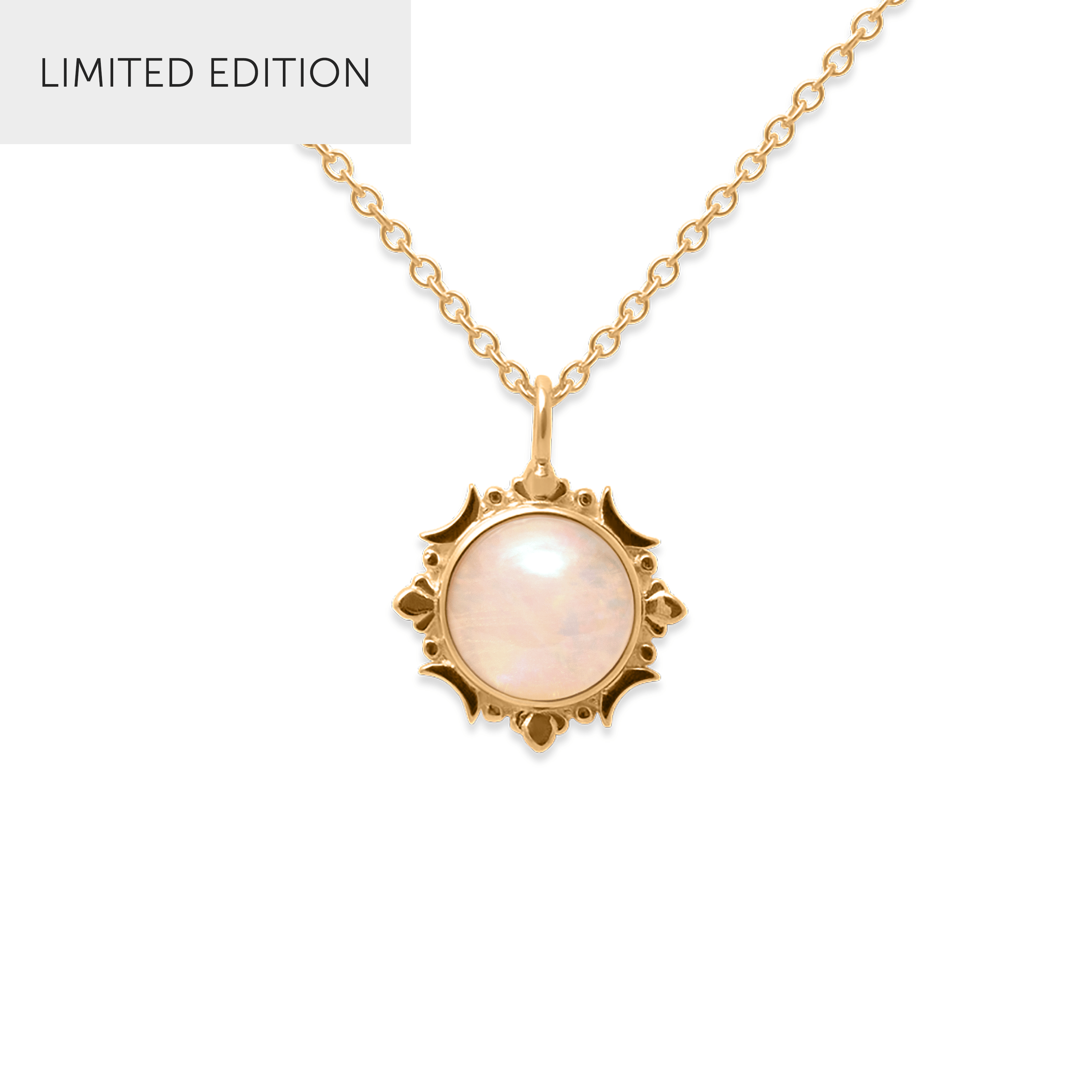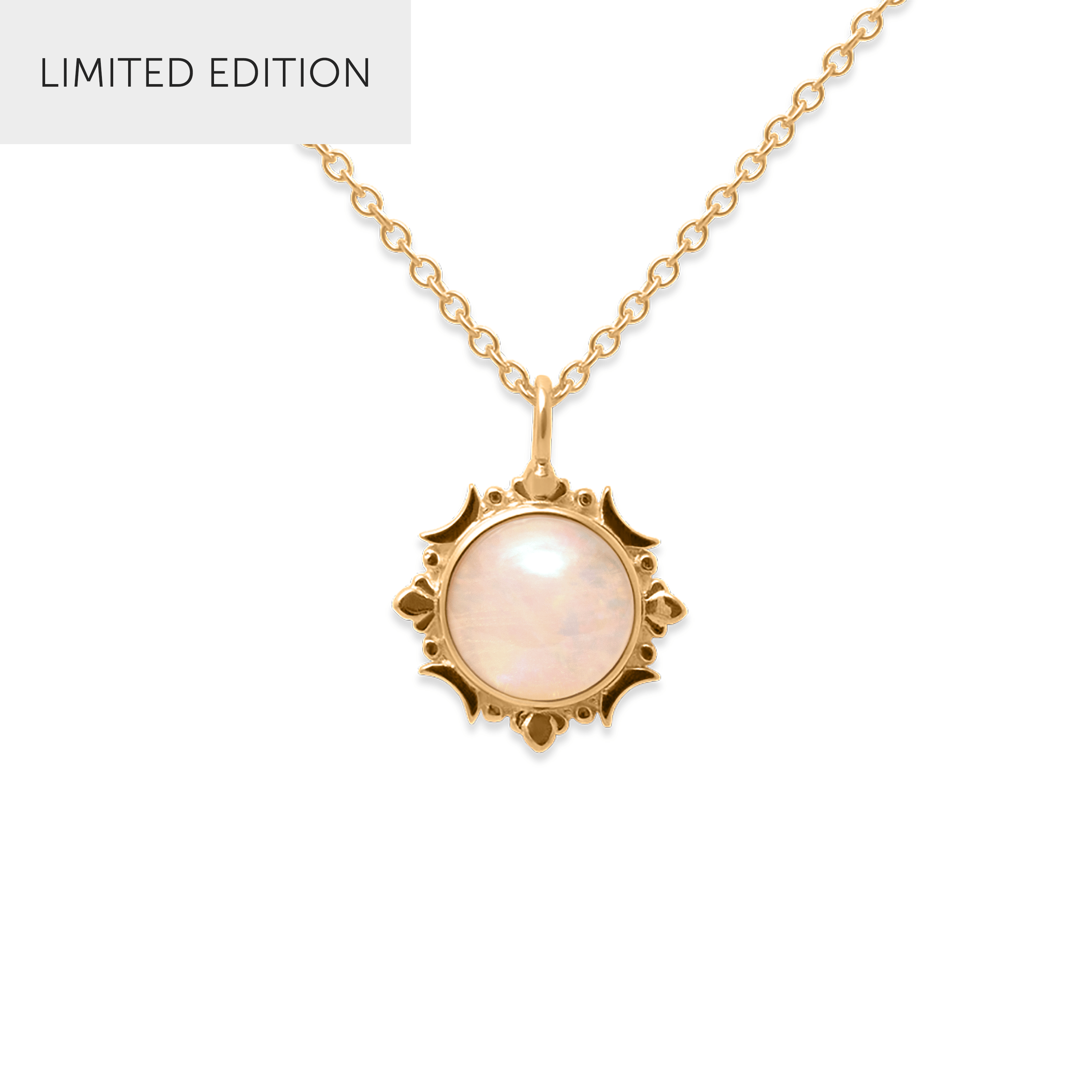 This product is rated 5.0 of 5.0 stars.
It has received 1 review.
Mareike B.

Verifizierter Käufer

Tolles Produkt! Alles prima

Sehr schön und wie erwartet
Linke oder rechte Pfeile zum Navigieren drücken.
Anzeigen der Folien 1 bis 3 von 1
Rezensionen geladen
Rezensionen hinzugefügt
AUF DER SUCHE NACH ETWAS ÄHNLICHEM?
DAS KÖNNTE DIR AUCH GEFALLEN