The Tower Tarot Card Kette

Good on you.
Aus recycelten und verantwortungsbewusst gewonnenen Materialien hergestellt.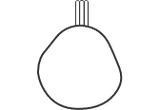 One at a time.
Keine Massenproduktion, jedes Schmuckstück ist auf Bestellung gefertigt.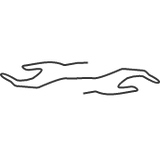 Made to last.
Zeitlose Handwerkskunst und Designs, die für die Ewigkeit gemacht sind.
Der Turm ist ein mystisches Zeichen und deutet auf einen bevorstehenden, notwendigen Zusammenbruch hin. Er symbolisiert die Erkenntnis, dass du in alten Gewohnheiten oder starren Ansichten feststeckst, und gewisse Bereiche deines Lebens oder Denkens zerstört werden müssen, um einen neuen Anfang finden zu können. Er steht für Einbruch und Zerstörung, aber ebenso für den Ausweg aus dem Gefühl der Desillusion.
Die Tarotkarten werden mit eigens für die Kollektion entwickelten Produktionsschritten im "Used Look" hergestellt.
Anhänger 17 x 9 mm
Alles tip top
Hat alles gut funktioniert, die Kette ist im geplanten Zeitraum in einer sehr schönen Verpackung bei mir angekommen. Die Kette an sich ist wahnsinnig schön und ich bin sehr zufrieden mit meiner Bestellung.
Bedeutsam
Die Verpackung fühlte sich sehr persönlich an, weil sie händisch personalisiert war. Insgesamt überzeugendes Design von Bestellung bis Zustellung. Kürzere Lieferzeit als erwartet.