Unique Hoops Green Crystals

Good on you.
Aus recycelten und verantwortungsbewusst gewonnenen Materialien hergestellt.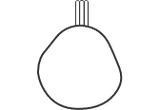 One at a time.
Keine Massenproduktion, jedes Schmuckstück ist auf Bestellung gefertigt.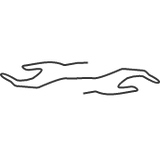 Made to last.
Zeitlose Handwerkskunst und Designs, die für die Ewigkeit gemacht sind.
Each one of us is special – made out of different characteristics and experiences that are unique to us. The Unique Set is yours to personalize. A part of something bigger, yet unlike anything else. Combine different colors as you like and make these pieces match your personal style. Fine Jewelry made from ethically sourced materials such as recycled gold and shipped straight from our local goldsmiths to you.
Hoop Ø 15 mm
Pendant 9 mm x 5 mm
Front stone 2.5 mm x 5 mm
Back stones 1.5 mm

Wunderschön
Sehr schöne Ohringen :) auch das Grün sieht fantastisch aus.
Die einzige Herausforderung ist die Ohrringe gut in die Ohrlöcher zu bekommen. Die Handhabung gestaltet sich etwas knifflig, da man sie auseinander biegen muss und ich große Sorge habe, dass das Material relativ schnell brüchig wird.