Baroque O Drop Earrings Pearl

Good on you.
Aus recycelten und verantwortungsbewusst gewonnenen Materialien hergestellt.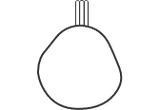 One at a time.
Keine Massenproduktion, jedes Schmuckstück ist auf Bestellung gefertigt.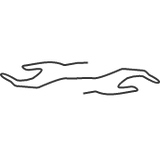 Made to last.
Zeitlose Handwerkskunst und Designs, die für die Ewigkeit gemacht sind.
Nothing represents inner beauty better than a pearl! These recycled Gold Vermeil or 925 Silver dangling pearl earrings are made with swarovski pearls and thereby absolutely cruelty-free! Sustainable and ethical jewelry handcrafted in Germany by our goldsmiths.
Length 36 mm
O-Ring size 11 x 18 mm
Pearl ca. 12 mm
Nicht alltäglich
Die Ohrringe sind außergewöhnlich und trotz ihrer Größe nicht zu schwer. Ich habe viele Komplimente für sie erhalten.
Traumhaft schöne Ohrringe
Die Baroque Pearl O Ohrringe waren mein Weihnachtsgeschenk an mich selbst und ich liebe sie. Die Perlen sind wunderschön, groß und nicht so künstlich glatt, sondern haben ein bisschen Struktur und ihren ganz eigenen Charakter. Die goldene geometrische Form der Stecker ist ebenfalls ganz besonders und ein echter Hingucker. Ein bisschen fühle ich mich wie eine Prinzessin, wenn ich die Ohrringe trage. Bin schwer begeistert!
Ich liebe meine neuen veganen Perlenohrringe!
Sehr schöne und hochwertige Verarbeitung, die veganen Barockperlen sehen super aus! Die Ohrringe passen zu allen Anlässen und Outfits - ob elegant, im Office oder casual, ich trage sie wirklich gern und häufig. Trotz Silber sind sie bisher kein Bisschen angelaufen, was für mich ein Zeichen für eine hochwertige Verarbeitung ist. Dass zwischen Bestellung und Lieferung erst noch gefertigt wird und der Prozess und die Wartezeit länger als bei anderen Anbietern dauern, hat meine Vorfreude eher noch gesteigert. Ich unterstütze diese Art, Ware herzustellen und zu vermarkten sehr gerne und freue mich auf weiter Stücke von Stilnest. Gerne noch mehr Modelle mit diesen Barockperlen, die haben es mir ziemlich angetan. (;
Pearl Ohrringe
Es sind sehr schöne, bezaubernde Ohrringe. 😀