Good on you.
Aus recycelten und verantwortungsbewusst gewonnenen Materialien hergestellt.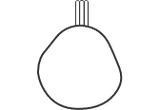 One at a time.
Keine Massenproduktion, jedes Schmuckstück ist auf Bestellung gefertigt.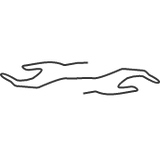 Made to last.
Zeitlose Handwerkskunst und Designs, die für die Ewigkeit gemacht sind.
Looking to pair your pendant with a more chunky necklace? This Vermeil Gold or 925 Silver Catena Long Link Chain is the right way to go! Just add your favorite pendant to this fine jewelry chain and wear it as a statement piece or make it stand out amongst your other stacked necklaces.
Length 50 cm
Clasp size 6 mm x 9 mm
My fav jewelry place
Loved the quality and how delicate this looks - got the silver one. I like that there are lengthier options in stilnest than in other shops, plus the fact that they make it as you order - less waste! I think this is my 6th purchase, mostly either silver or rose gold items - honestly cannot recommend enough. Love you Stilnest
Vergoldung
Dies ist mein 3. Schmuckstück von Stilnest mit 24ct Gold Vermeil , aber sie sind alle von der Farbe her sehr unterschiedlich. Diese Kette ist eher dunkel/orange, was mir gar nicht gefällt. Die anderen Schmuckstücke sind eher hellgold. Man kann sie also auch nicht kombinieren.
Vielen Dank für deine Nachricht!
Ich habe mir soeben deinen Bestellverlauf angeschaut und kann sehen, dass du deine anderen zwei Schmuckstücke 2020 erhalten hast.
Es tut mir sehr leid, dass deine Schmuckstücke Unebenheiten aufweisen. Gerne würde ich dir erklären, wie es trotz der guten Qualität der Schmuckstücke dazu kommen kann.
925-Sterling Silber und 24 Karat Gold sind weiche Edelmetalle. Bei Vermeil Schmuckstücken ummantelt die Goldplattierung das Silber und bei Silberschmuckstücken ummantelt die Rhodiumplattierung das Silber.
So wird das Edelmetall vor Oxidation und Verfärbung geschützt. Allerdings kann die Beschichtung im Laufe der Zeit erodieren - vor allem, wenn das Schmuckstück mit Wasser, Kosmetik, Schweiß oder Putzmitteln in Kontakt gekommen ist.
Bei jeder Berührung, Reibung auf der Haut oder an Gegenständen (z.B. Tischplatten, Türgriffen, Lagerung mit anderem Schmuck usw.), wird immer eine kleine Menge Material entfernt. Aus diesem Grund sollte auch der Kontakt mit Kosmetik, Putzmitteln und Wasser gemieden werden.
Es ist zudem ganz normal, dass Schmuck in einem Hochglanz-Finish im Laufe der Tragezeit matt wird und matte Schmuckstücke im Laufe der Zeit glänzen.
Gerne würden wir dir anbieten, deine Schmuckstücke aus 2020 neu zu plattieren, sodass sie dem Farbton deiner Catena Long Link Chain Kette gleicht.
Wäre das eine Lösung für dich?