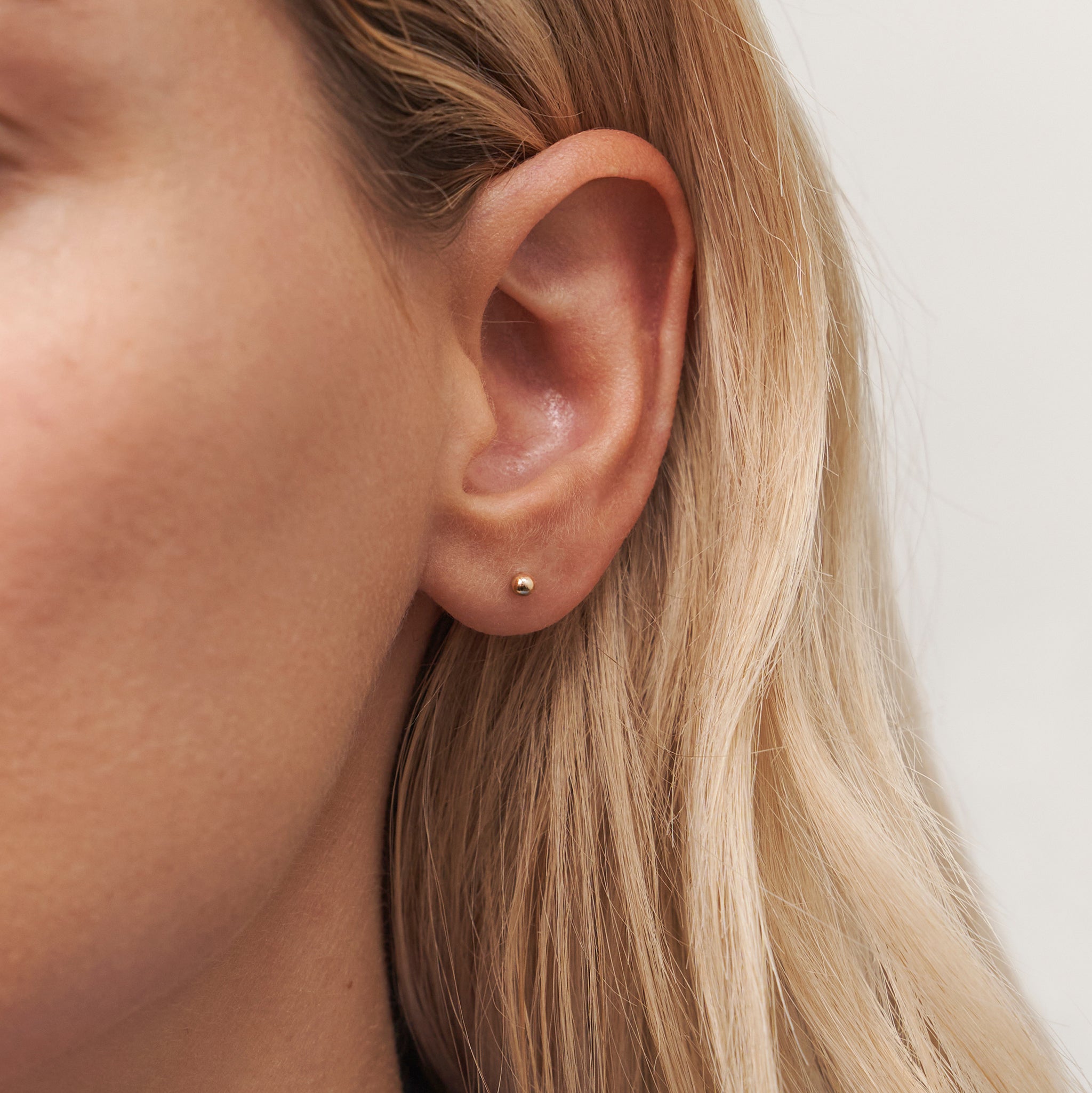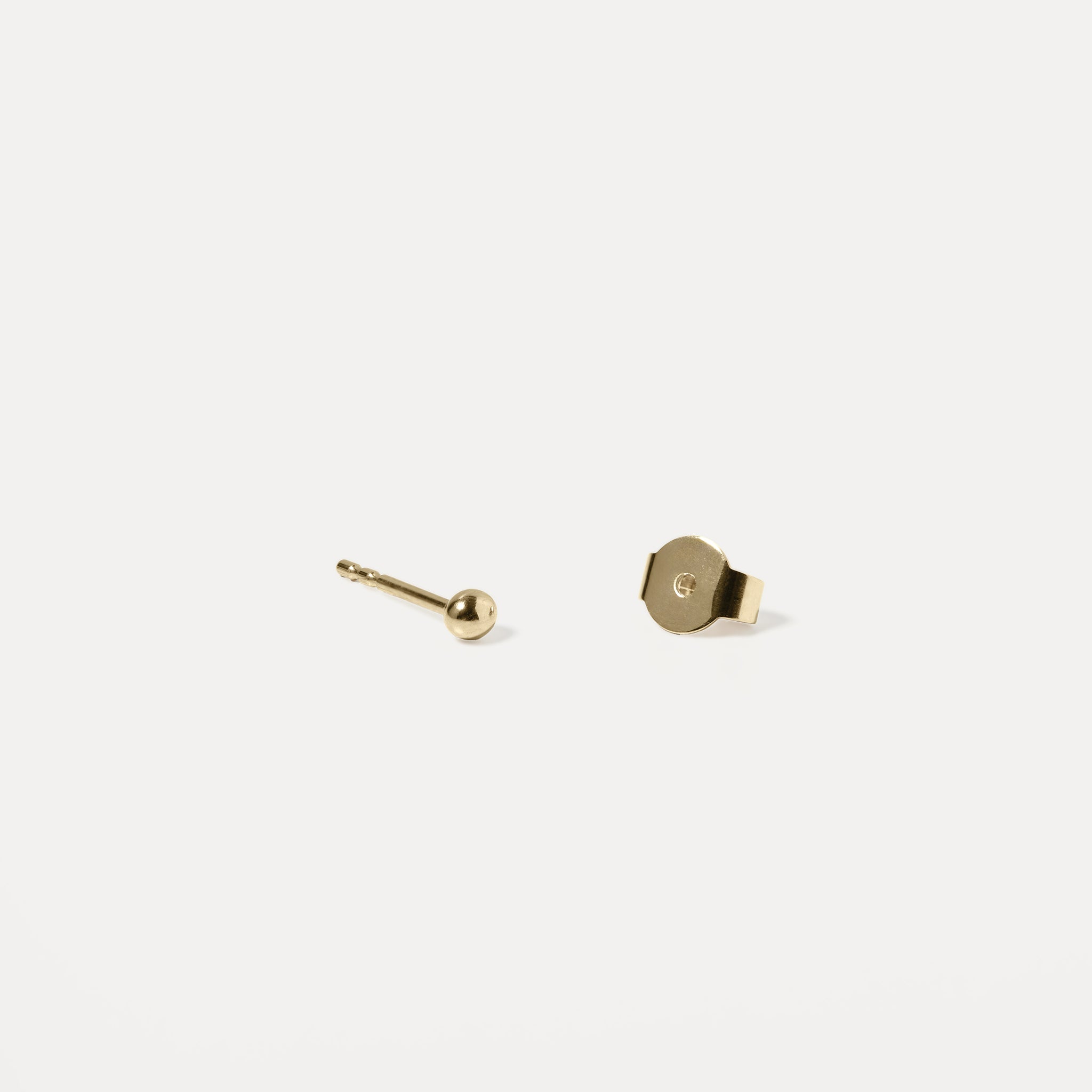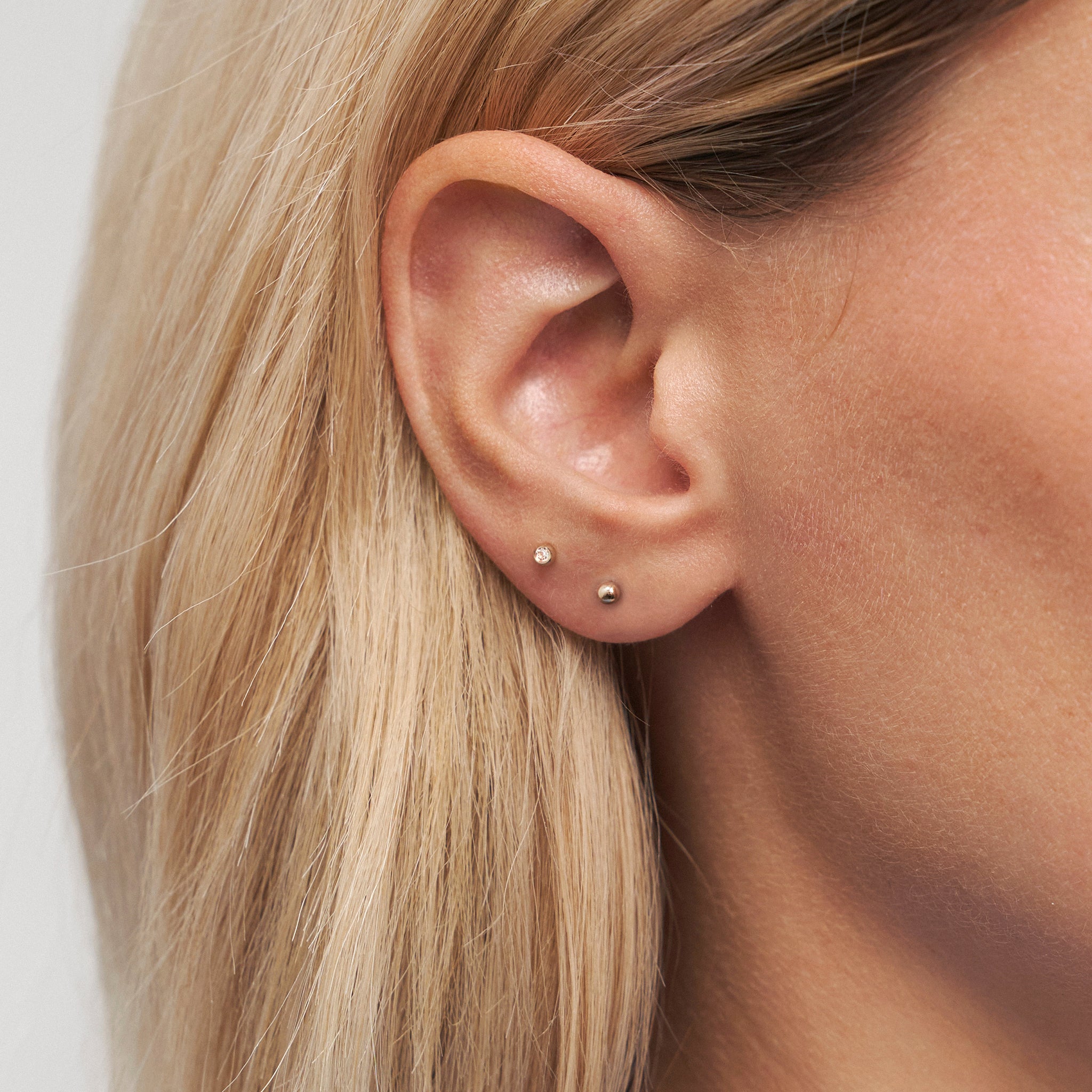 Dot Studs
---
Unsere Designs aus 14 Karat Massivgold sind für die Ewigkeit gemacht. Sie sind weniger kratzanfällig, sowie wasserfest und verfärben sich nicht. Gefertigt, um von Generation zu Generation weitergegeben zu werden.
---
You can give us a little more time to handcraft your jewelry piece and want to save more?

Less is more when it comes to our Dot Stud Earrings. They will go with every outfit and because they are 14K solid gold, you won't have to ever take them off. Designed in Berlin, handcrafted locally in Germany, and shipped directly to your doorstep.

Size 3.04 x 2.77 mm
Weight ca. 0.4 g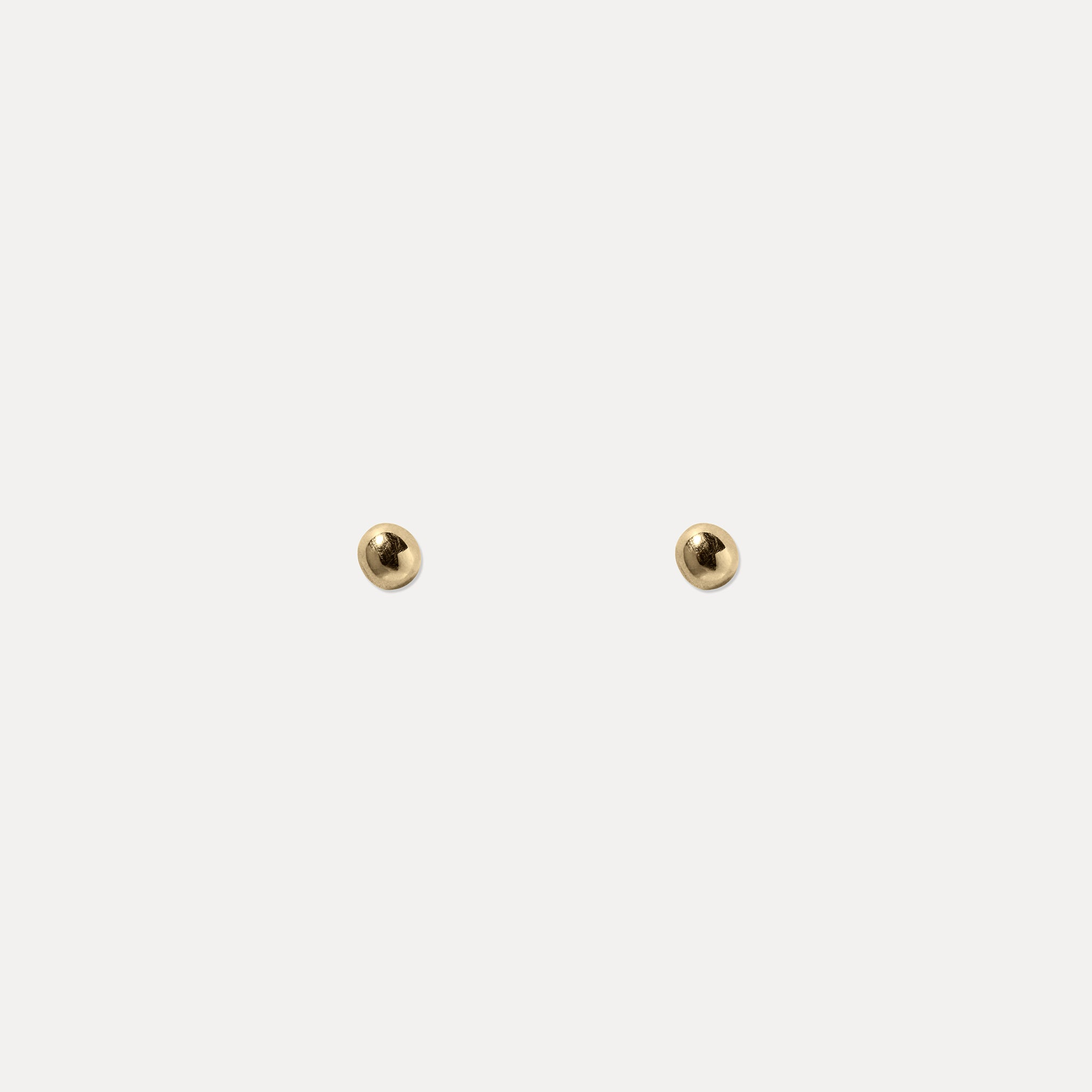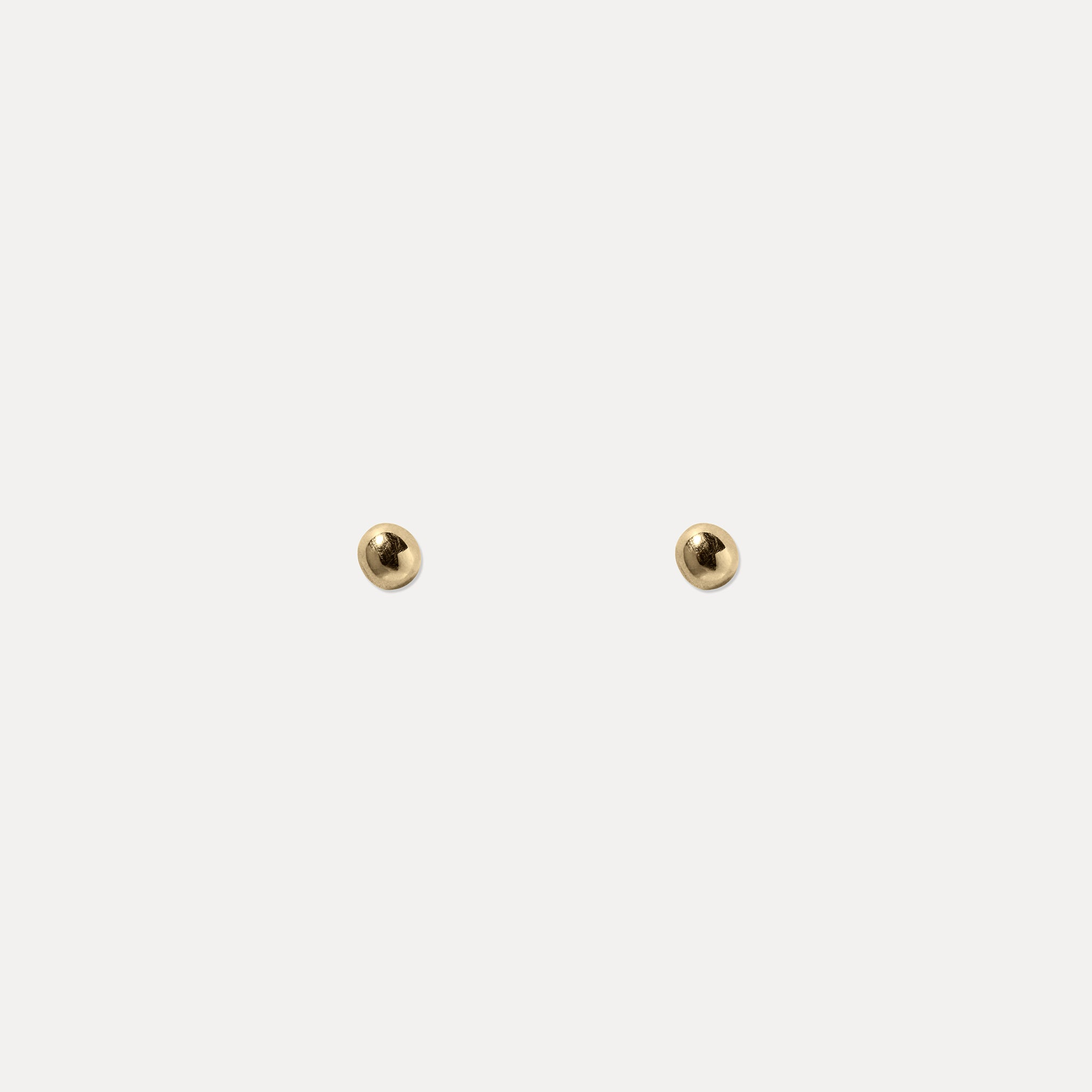 This product has no reviews yet.
Franka P.

Wunderschöne Ohrringe, strenger Verschluss

Wunderschöne kleine Ohrringe, sehr dezent und alltagstauglich! Meine Ohrlöcher sind nicht gut verheilt, das Gold hilft jedoch und ich habe keine Probleme mehr seitdem ich gewechselt hab :) allerdings gehen die Verschlüsse sehr streng auf und zu, was selbst der Piercer bemängelt hat :( eventuell könnte man hierfür eine Lösung finden?

Schöne schlichte Ohrstecker

Ich habe schlichte Ohrstecker gesucht, die ich immer drin lassen kann - diese kamen sehr schnell an und sind super verarbeitet! Sie sind sehr klein, aber das wollte ich auch. Habe sie in Echtgold bestellt und bin sehr zufrieden :)

Sehr schwer auszuziehen

Der Stecker ist so fest, dass ich Probleme habe, den Ohrring auszuziehen. Es ist ein richtiger Kampf, da man durch den kleinen Dot kaum festhalten kann und der Stecker viel zu fest sitzt. Der Ohrring an sich ist sehr hübsch. :)

Verena

Solide Ohrstecker

Gute Qualität, dezent, entspricht Vorstellungen

Sabine C.

5 Stars

Alles bestens! Freue mich jeden Tag über die Ohrringe!
Linke oder rechte Pfeile zum Navigieren drücken.
Anzeigen der Folien 1 bis 3 von 5
Rezensionen geladen
Rezensionen hinzugefügt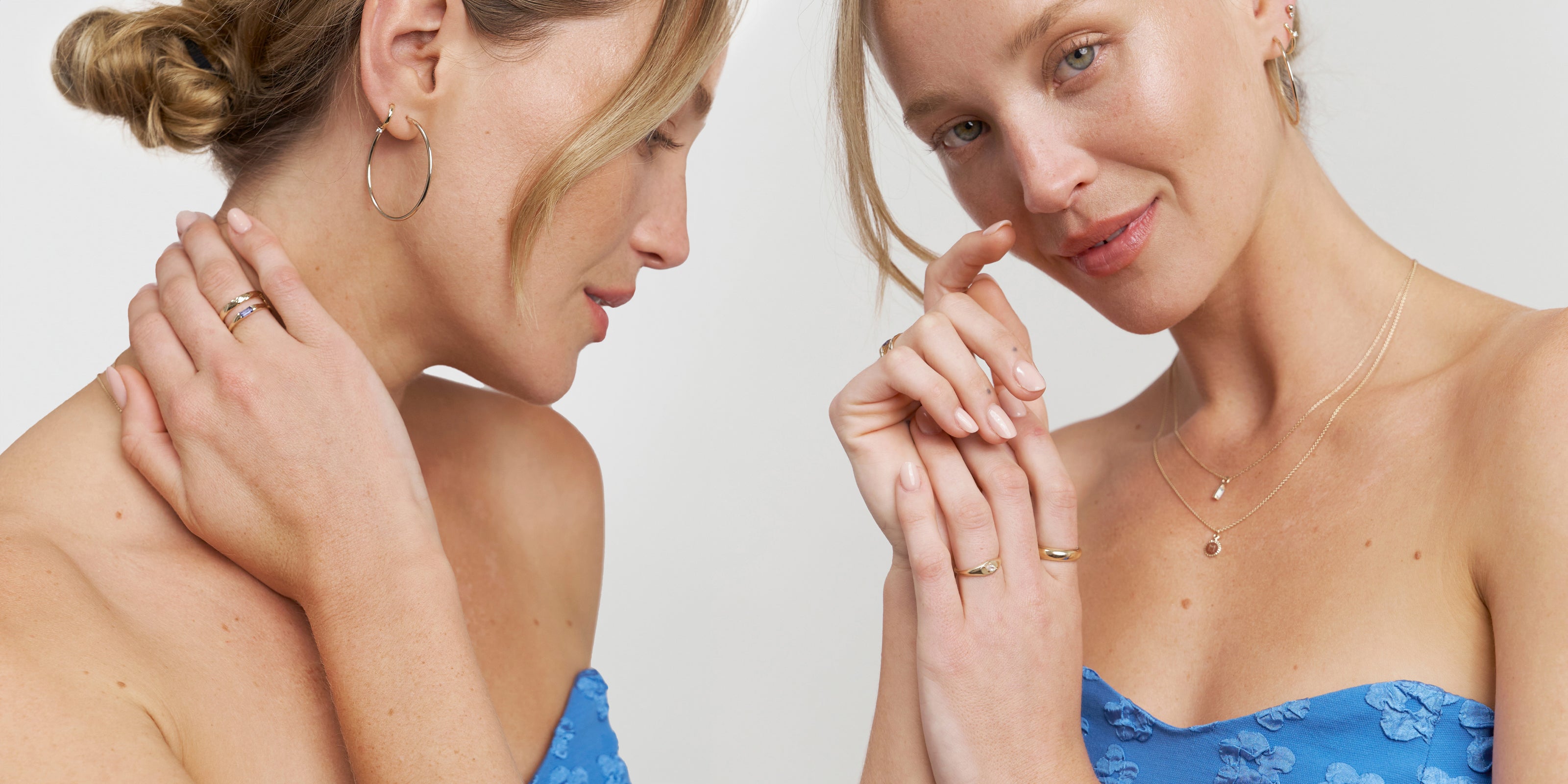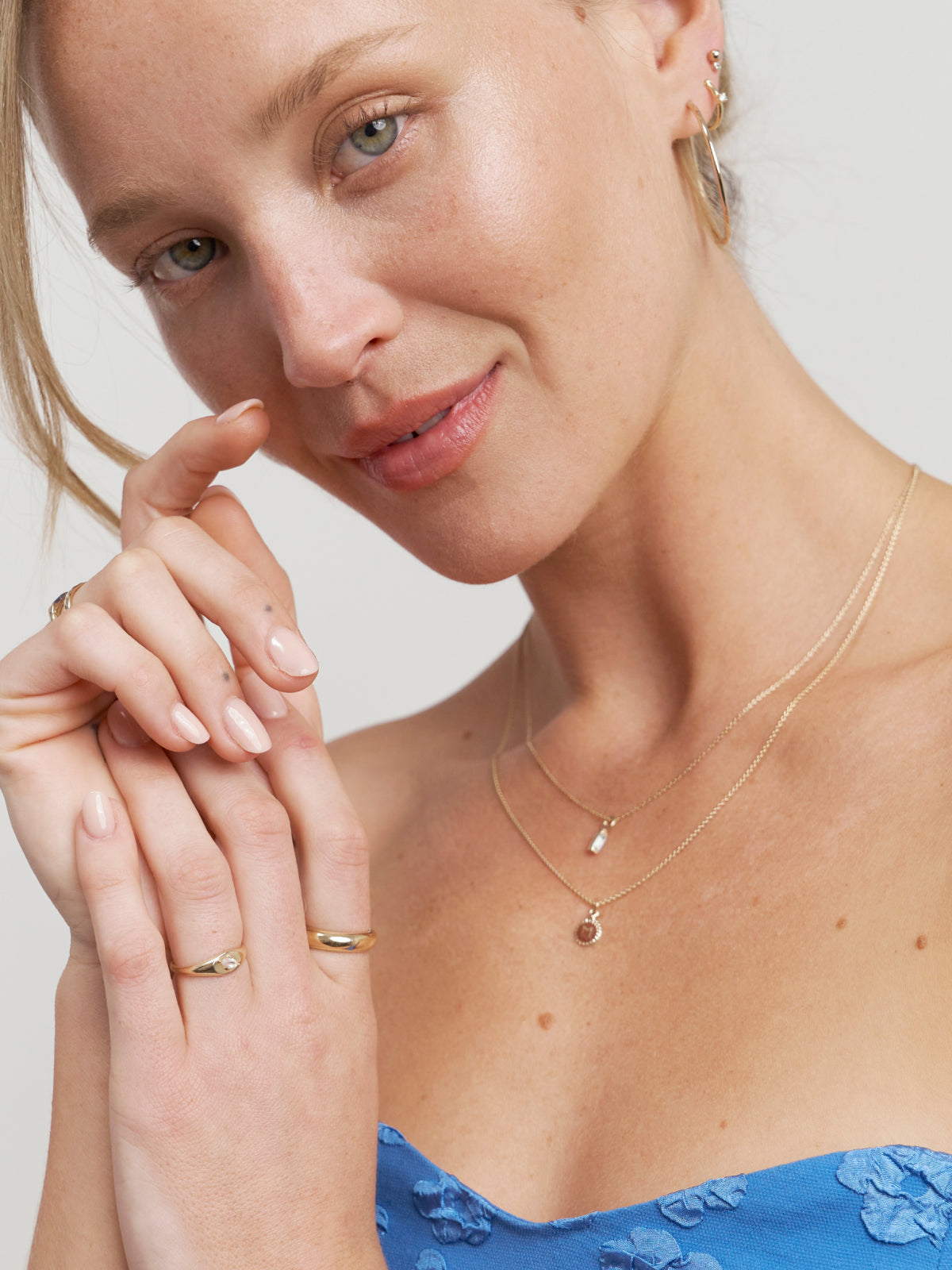 AUF DER SUCHE NACH ETWAS ÄHNLICHEM?
DAS KÖNNTE DIR AUCH GEFALLEN